DOMINO 32 : DIAMOND DYNASTY
---
#1885 PLAY MONEY
There are 80 pieces of play money in one package. Those pieces are of same bright green color and in same size of 5.25"x2.5", with beautiful design details and our DOMINO 32 logo on them.
We have 8 different denominations :
$1, $5, $10, $20, $50, $100, $500 and $1,000; each denomination has 10 pieces in our play money package. The whole package set has a tight cellophane wrappage. The size of the package is 5.25"x2.5"x0.25".
Each of our items #1985 DOMINO 32 Cards Games [DOMINO 32 & DOMINO 64] and #2085 DIAMOND DYNASTY [DOMINO 128] has one package of play money included.
Sorry; although elegant and pretty all play money is not legal tender for any purpose!
---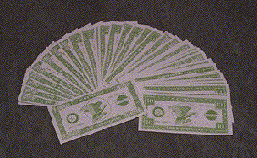 ...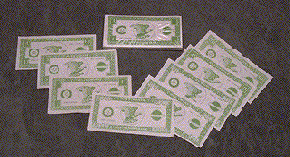 ---
Where To Next?
---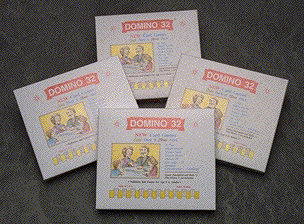 DOMINO32 www.domino32.com